A very long trip from Crater Lake to Cedar City, Utah. This is just miles and miles of miles and miles through the desert. This is "high desert", you are mostly around 3500′ above sea level in the valleys, climbing up to 6000′ through the passes. The desert at night is full of wildlife. I almost hit 2 deer, 1 cow (free range area) and innumerable rabbits. Seriously, they were everywhere.
Went through Reno, Nevada and then took US 95 through Tonopah. This is a town right in the middle of the drive. It looked rough and as though it is still in the midst of the economic downturn. I figured I would arrive in Cedar City around 8:30 pm…I figured wrong. I also forgot about the time change when I hit Utah. I arrived in Cedar City around 10:15 that night. You could see the city for about 20 minutes before even getting close.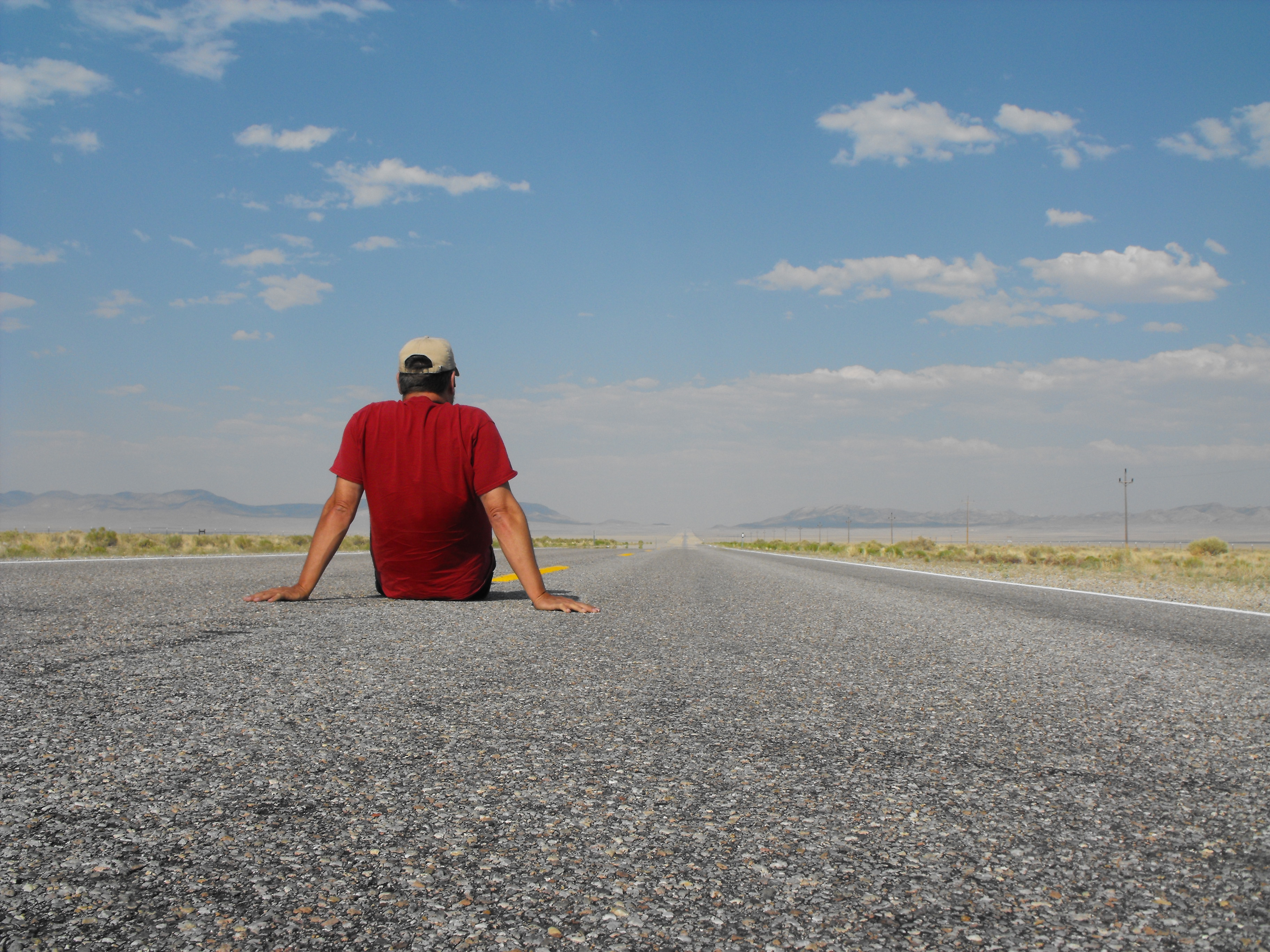 Along the way I had to take the obligatory "Road Picture". Michael and Cutter will understand.
That night I stayed at the Abby Inn. I would stay here again, the staff was friendly and the rooms were very clean. First thing was a greatly needed shower and then bed.
Driving from 6am to 10:30pm: 16 hours -1 for crossing the line. Again, there is nothing and nowhere out in the desert.