Roughing it in Northern Michigan
Roughing it in Northern Michigan
I took a trip up north to visit my brother from another mother. Maumee Ohio was my first stop. I arrived early, and as he wasn't going to get off of work for a couple of hours, I was "forced" to bide my time at a little place called Dale's and enjoy some Jalapeño poppers and a nice local IPA. The computer is there to make it look like I'm working.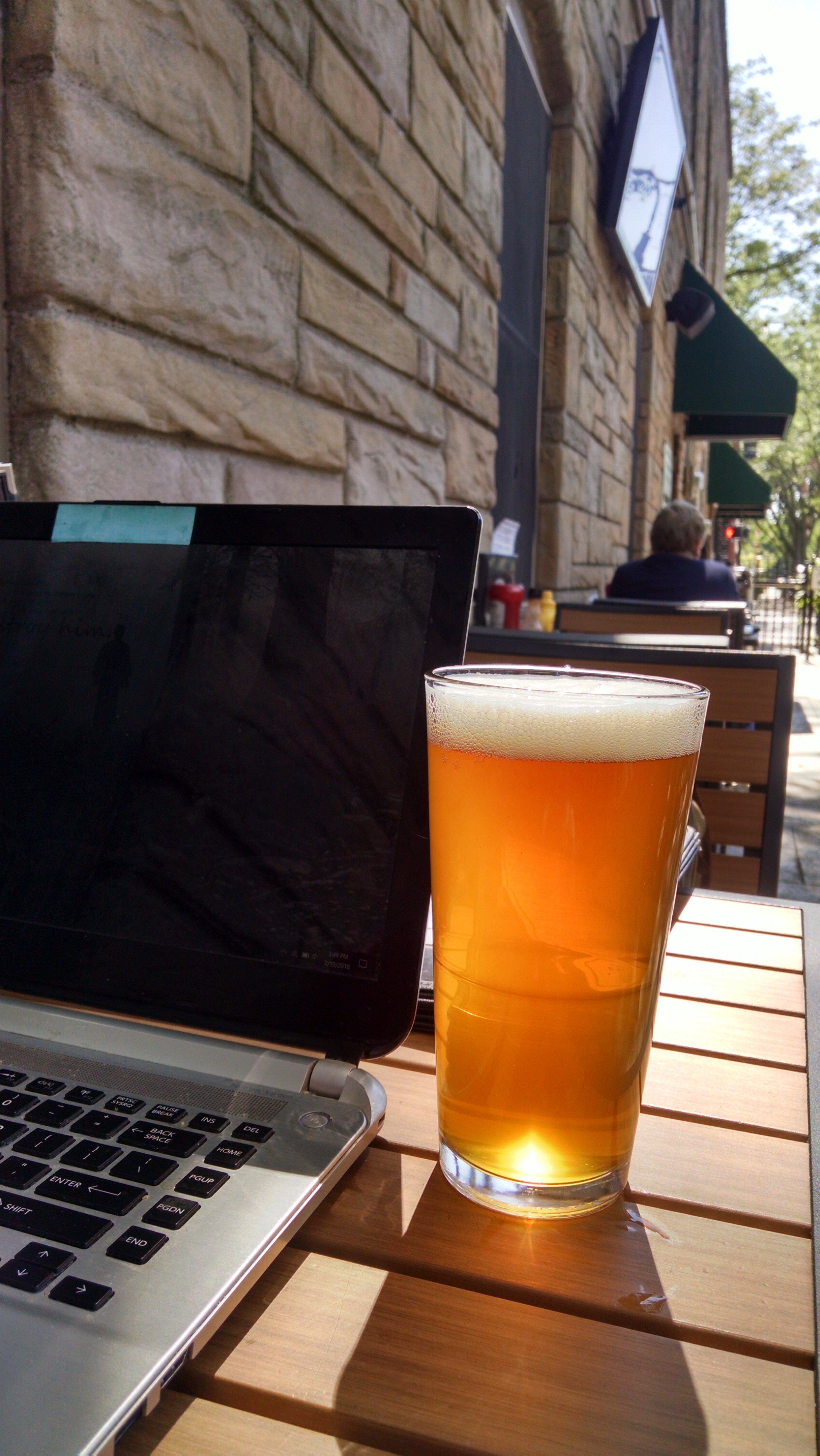 After work, we went by the cigar shop, grabbed dinner and then went out on the Maumee river to enjoy a quiet evening of Bourbon and cigars. For those who are curious, Jefferson'e Reserve – very small batch, and an A-Fuente. I had no idea that the best was yet to come.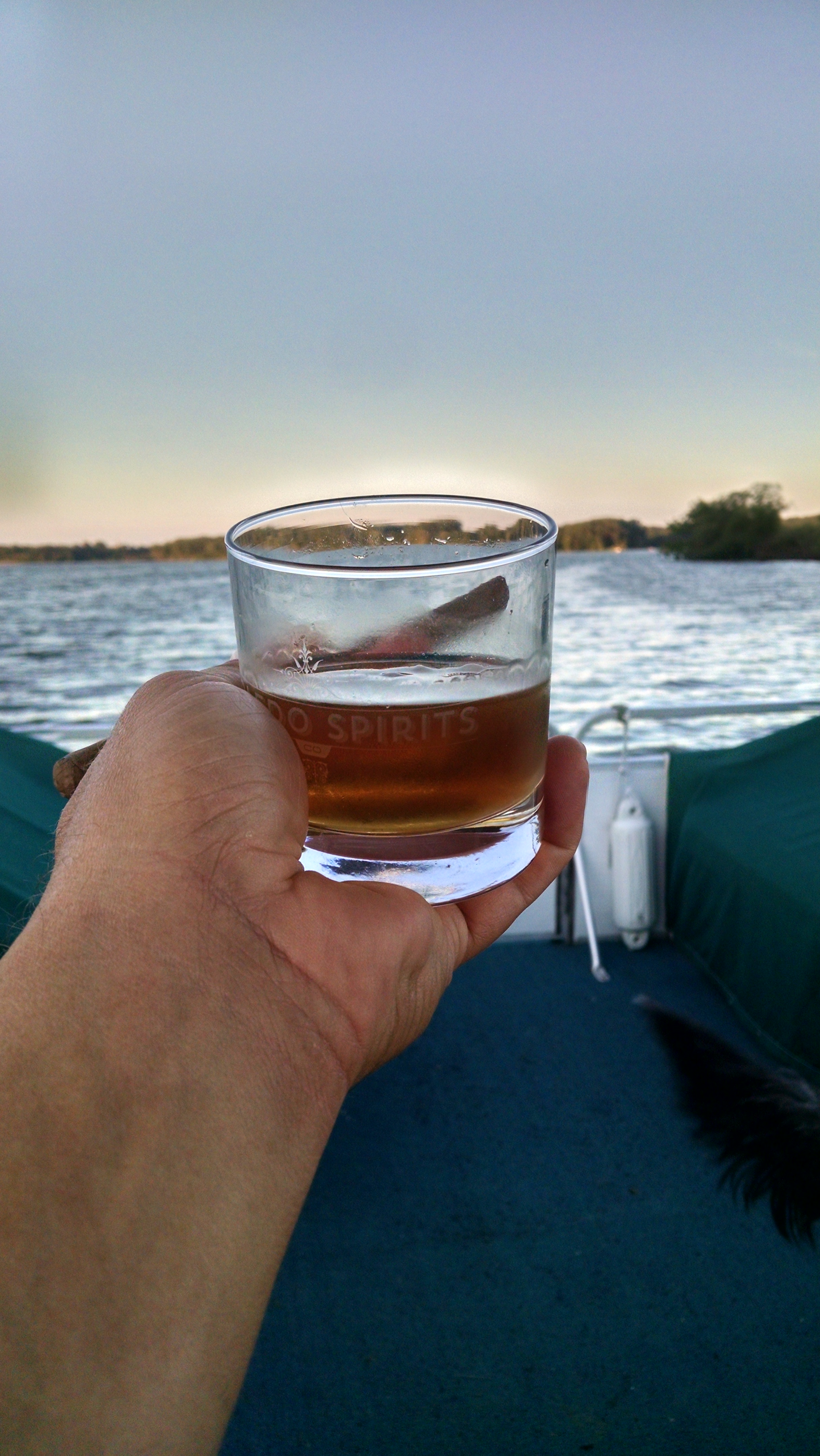 The Barbless Hook – historic home of George Griffith, on the shore of the Au Sable River, one of the founders of a group called Trout Unlimited. This was my weekend home, but the rent was not free – it was to be offered up in labor; notice the pile of un-split logs mocking us on the ground, they will come up later.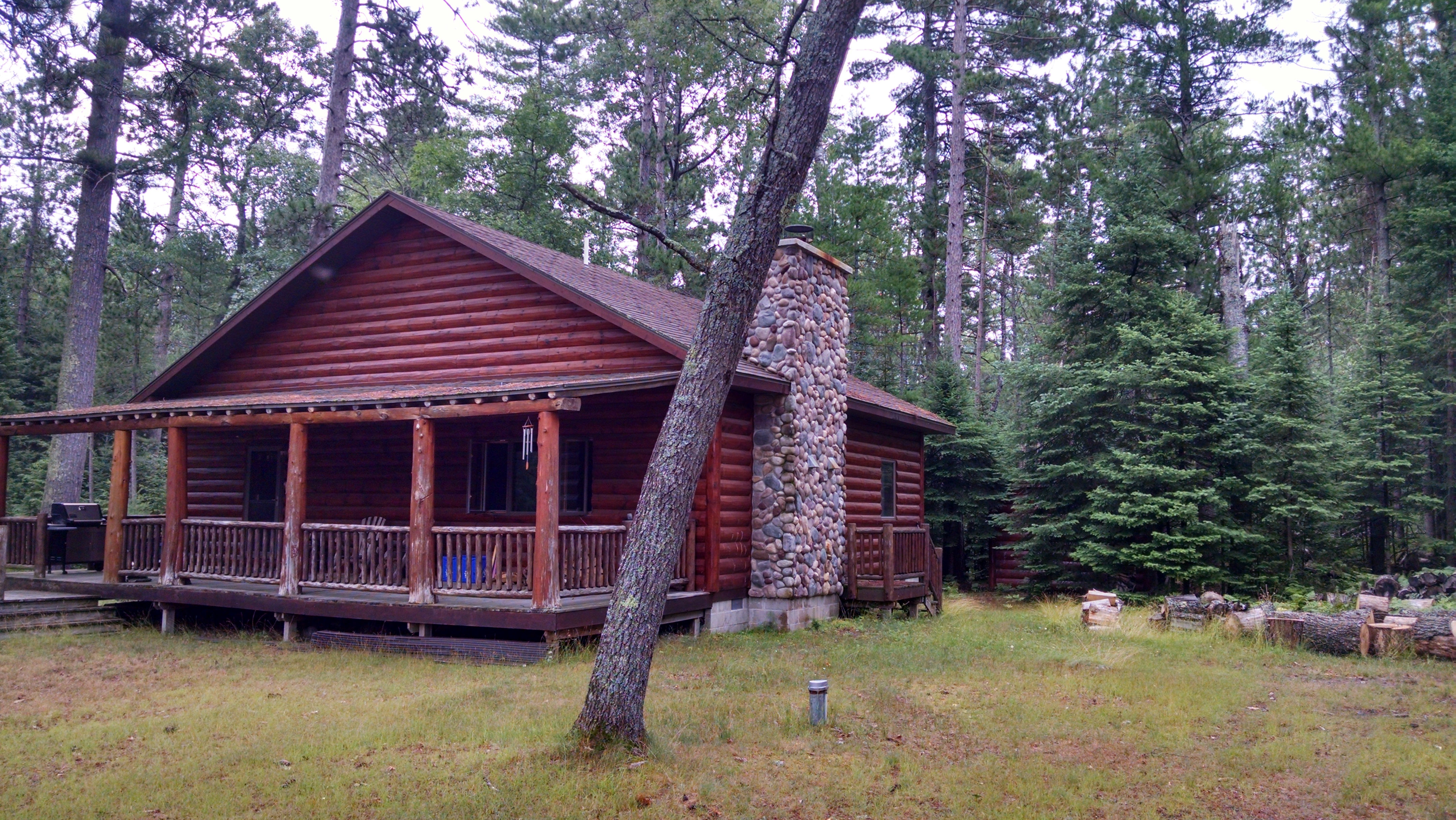 Down on the river. This is my idea of roughing it in the wilds of Norther Michigan. Temperature in the mid 70's with a cool river to cool the feet. The water temperature was maybe 60, and some of the hardier souls around here were actually tubing down the river. This southern boy never made it out of my long pants.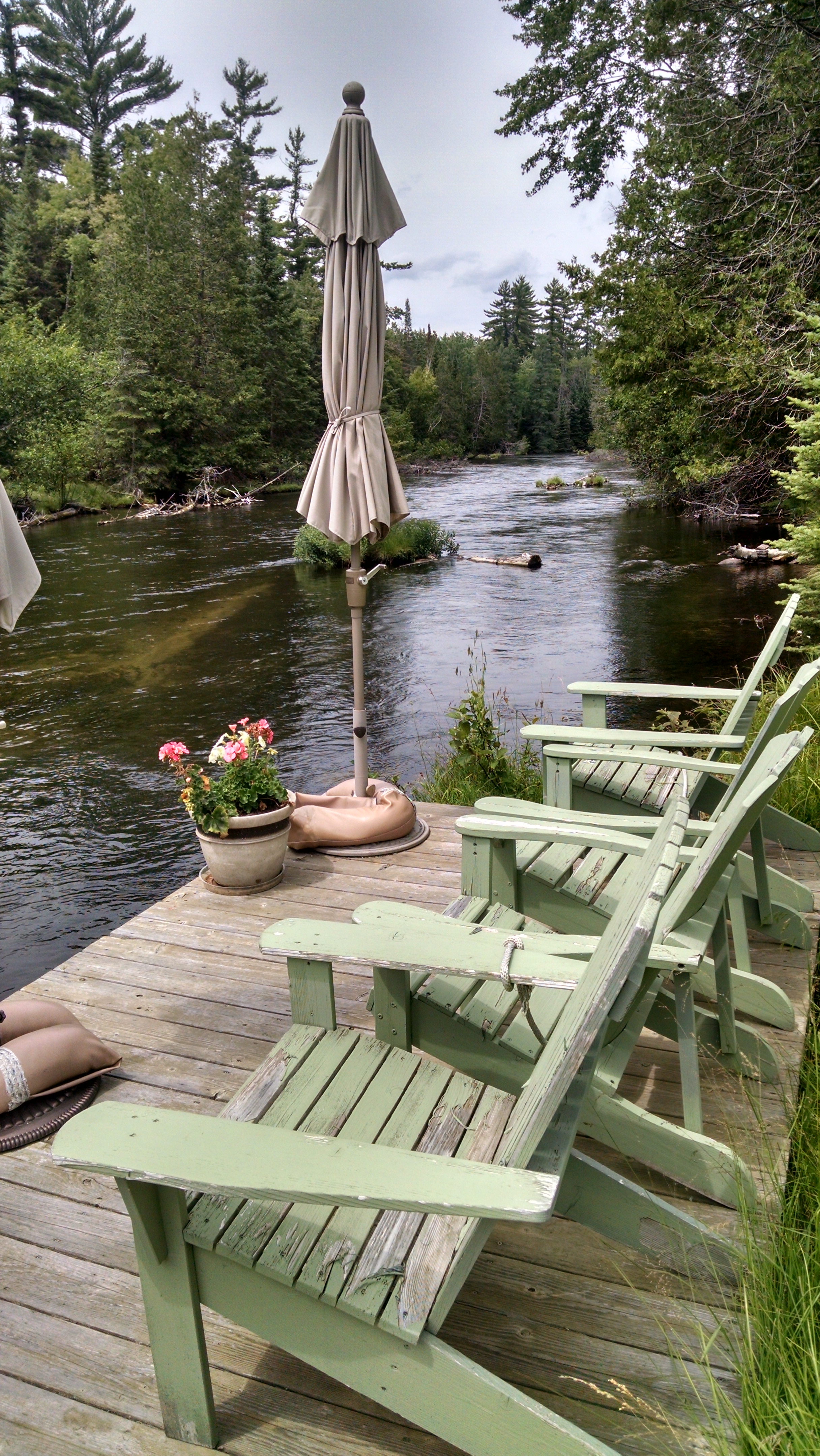 Time to earn our keep and not for the faint of heart – hand splitting only around here: maul, ax, sledge and wedges. The tree came down over the winter and was still a little wet, but we were able to make good time and finished the job in a few hours.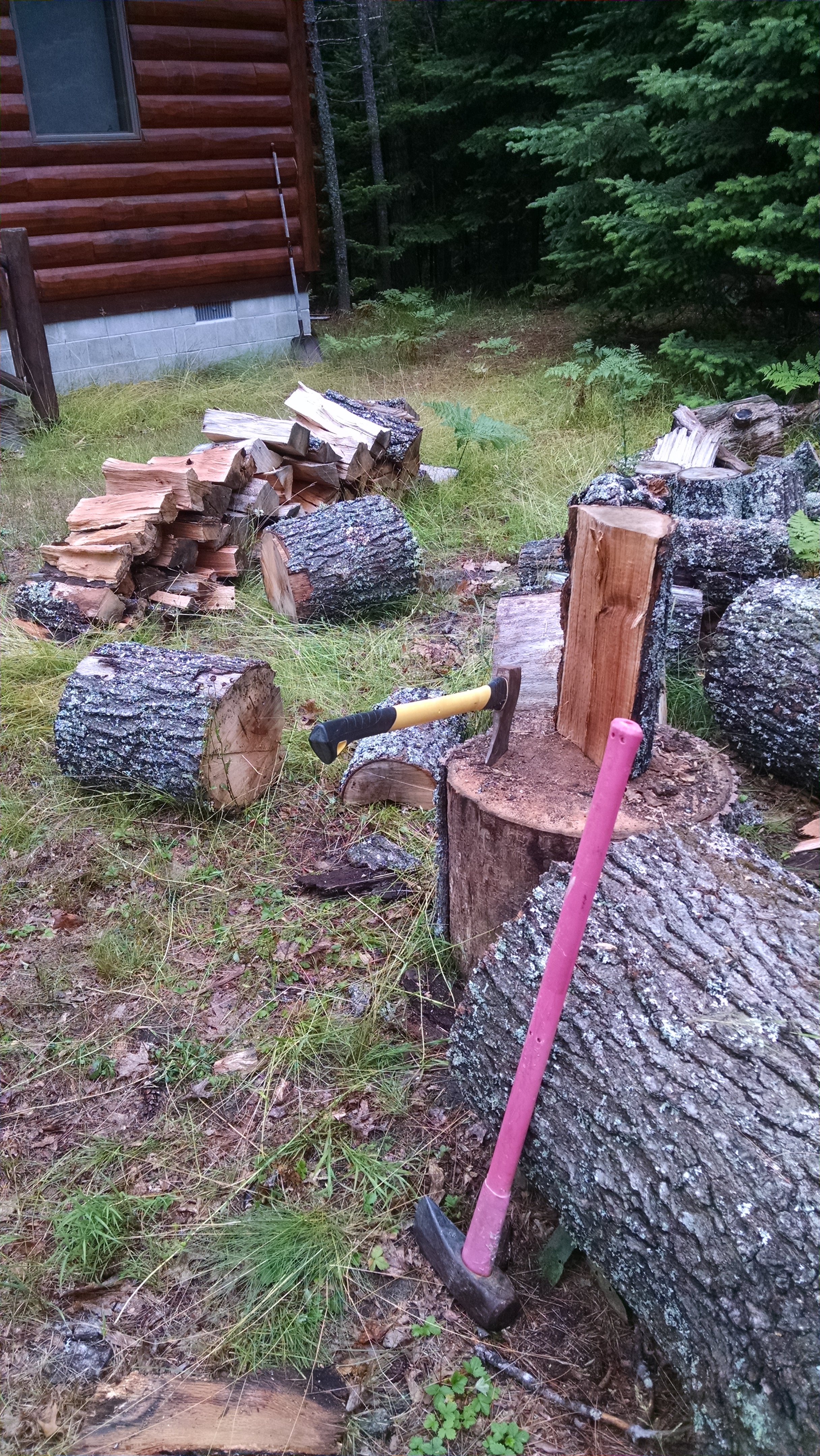 The finished product. Ended up being a little over two cords. Satisfying work. The owners were very appreciative and rewarded us with some grilled prime rib and a little swill to wash it down with.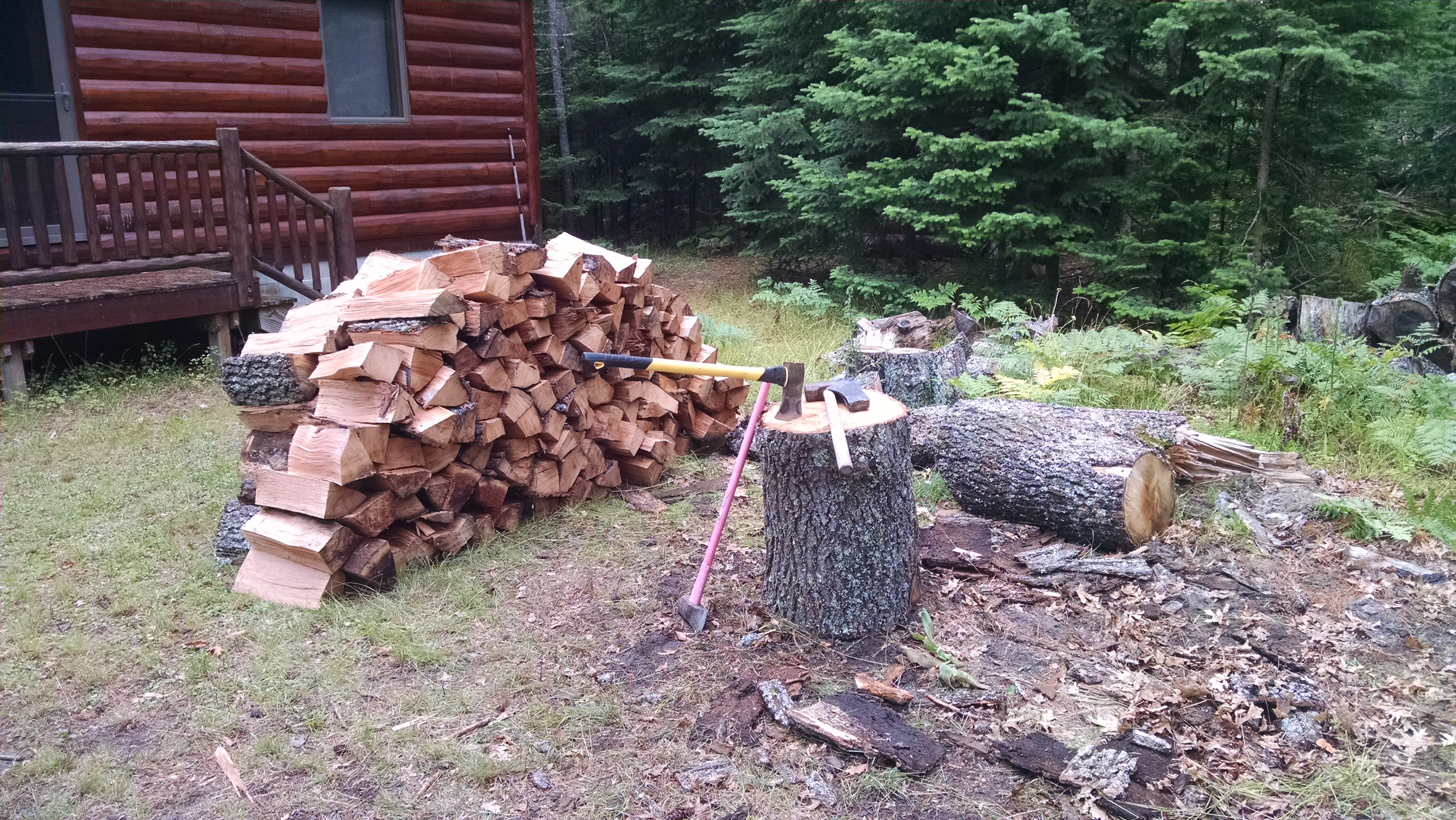 The swill – a reward for a hard days work. For the unwashed in the crowd, that is a 15 year old bottle of Pappy Van Winkle Bourbon. Very rare and you can look it up on the internet if you are curious, but one of the best Bourbons you will ever experience. That's not hype, it just is.
Our hosts were exceptional and gracious. I hope to be invited back and will gladly contribute more work and sweat to the cause. I came a stranger but hopefully left a friend. Cheers – Steve